ピ ピバンヤン ヴィラリゾート
129 Moo 7, アオナン, ピピ島 , クラビ, 81000 (40 レビュー)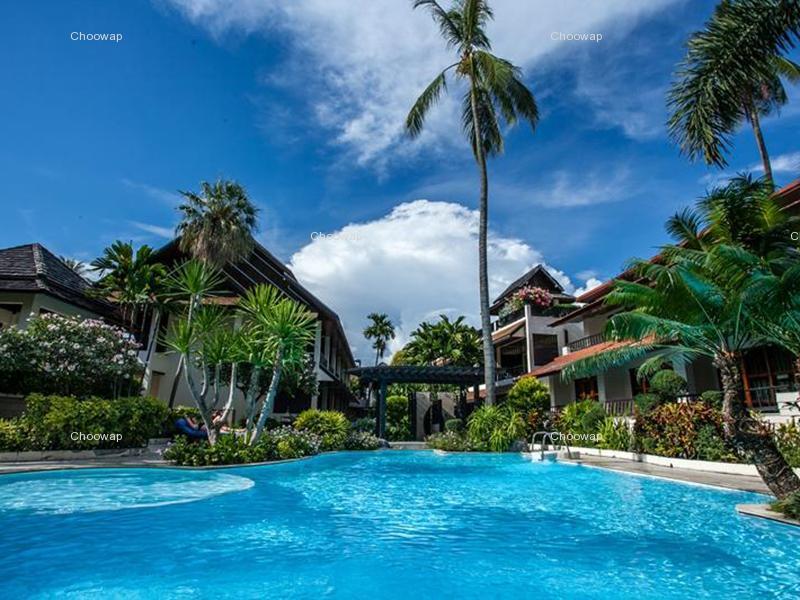 ゲストは何を言っていますか?:
10
"we stayed at banyan hotel between the dates 27\\9-3\\10\\13. we would like to thank you for the warm hospitality, it was a pleasure to stay at the hotel, and we will definatly recommand it to our friends. i would like if possible, to pass a personal and direct thank you to the receptionists named Bee. she is just amazing, cared for our every need, with a hugh smile, a truely lovely person that we will remember for-ever as a crucial factor in making our vacation great."
dekel and olga
10
"everthing about the hotel is fantastic. only the breakfast was disapointing. (the only place in Thailand the staff not smiling and bad breakfast)"
Kenneth Nordรฅs
9.4
"we would like to thank you very much for your perfect service in your hotel. We spent there very nice vacations and were so satisfied. I will recommend your hotel to another visitors."
Renata
9.4
"Excellent hotel,Rooms are very good with all facilities required."
Andrew
9.4
" When arrived,it was a time the pool could not be used, was very oily. But it was ok for us, we don't need a pool for a 2-day-stay. the staff was great, we needed two times help in our room and after 5 minutes a nice man helped us and he was very friendly. Great support!!! Overall we would come again :))) Greetings from germany and thanks for the good time!!! "
Sabine Godelmann
内容
62室を有するこのポピュラーな3つ星ホテルは宿泊客を最高のアメニティーで迎えてくれます。このピピ島 (クラビ)ホテルには宿泊客のために, 衛星テレビ/ケーブルテレビ, コーヒー・ティーを完備。
施設
アメニティ
バリアフリー設備
エレベーター
エグゼクティブフロア
家族の部屋
会議施設
レストランで
客室内セーフティボックス
サロン
お店
喫煙ルーム
車公園
スポーツとレクリエーション
バー/パブ
自転車レンタル
コーヒーショップ
ナイトクラブ
プールサイドバー
庭
ゴルフコース(サイト上)
フィットネスルーム
屋内プール
ジャグジー
キッズクラブ
マッサージ
屋外プール
プール(子供)
サウナ
スパ
スカッシュコート
スチームルーム
テニスコート
カジノ
サービス
24時間ルームサービス
空港送迎
ベビーシッター
ビジネスセンター
コンシェルジュ
ランドリーサービス/ドライクリーニング
ツアー
公共エリアでのWi - Fi
インターネットアクセス - LAN
インターネットアクセス - LAN(有料)
インターネットアクセス - ワイヤレス(無料)
ルームサービス
赤ちゃん用ベッド
お客様コメント
Beatriz
(その他)
12 November 2015
We loved our stay at this hotel. Staff was very friendly and helpful.
Sunee
(カップル)
12 November 2015
Ben Thornton
(カップル)
2 February 2015
The location is great for first time travelers as its close to the pier but also easily accessible to both sides of the island. good room view with the pool, clean, and good staff.
Stephanie Chamot
(その他)
2 February 2015
Very nice location and good staff.
Lindsay Wentzel
(カップル)
7 August 2014
Comfortable,value for money.
Kylie Thurley
(ビジネス旅行者)
1 May 2014
The room was large,but yet it was a lot of mosquito!
Martine VANHILLE
(その他)
31 March 2014
it was a nice place to stay
Jean Gondran
(その他)
28 February 2014
Nice stay, good rooms with good breakfast.
TATSUYA SASAKI
(家族)
28 February 2014
the hotel is a great place to stay very relaxing with all the amenities you could want, fantastic gym. Just perfect for a nice romantic getaway.
John Looker
(カップル)
31 January 2014
Rooms were large, reasonably clean and comfortable.
続きを読む